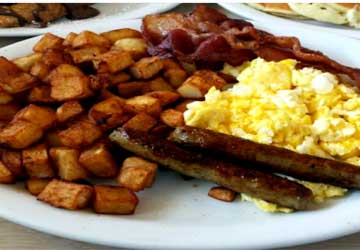 Traditional Breakfast Plate
Scrambled eggs*, breakfast potatoes, choice of bacon or turkey sausage*, toast.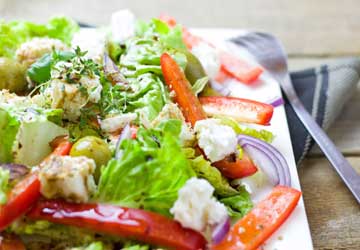 Salad Plate
Enjoy our Healthy Salad Plates: Caesar Salad with chicken or shrimp, Turkey Cobb Salad, Southwest Salad.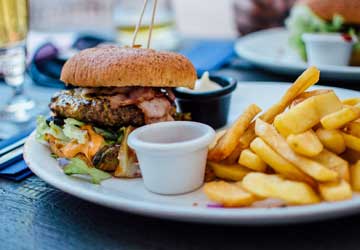 All-American Burger
1/3 lb. fresh beef patty, bacon, cheddar cheese, lettuce, tomato, onion, mayonnaise, served on toasted brioche bun, choice of side.